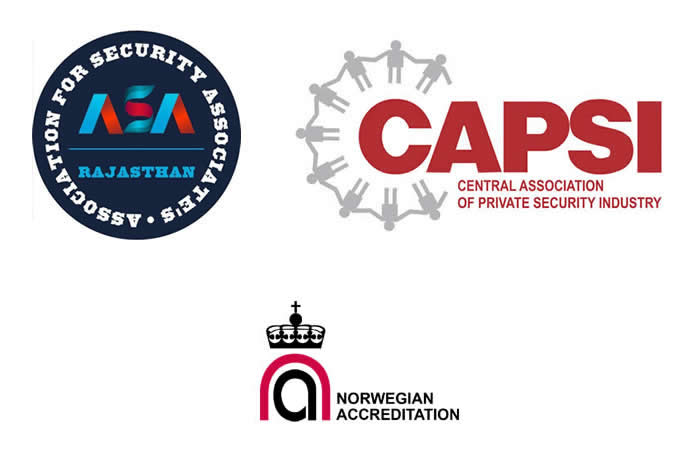 National Protection Services and National Guards
Your security is our concern.
First company in Jodhpur registered with Home Security Department and with Union Minister, Jodhpur Private Security Association.
Certified by ISO 9001:2008 and EQFS
Member of CAPSI (Central Association of Private Security Industry), Mumbai Security & Detective Association and Central Security & Detective Association.
We are member of Rajasthan Security Association.
Services
We have over 250 selected, disciplined and professionally trained personnel from all over Rajasthan. We provide trained security dogs, metal detectors of every kind, armed gunmen, escorts and world class detectives on contract basis for anywhere in India.
Clients
We have our presence all over Rajasthan and are serving our clients with the most efficient service in the industry.